About Movement Mortgage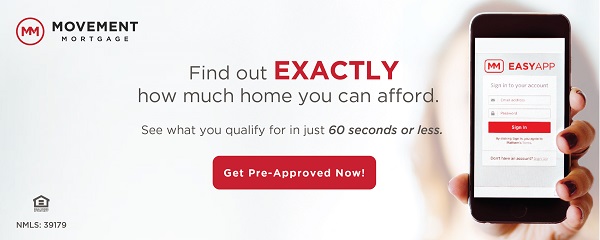 6 Hour Upfront Underwriting Goal
We'll immediately send your info to an underwriter, and if you qualify, you'll receive a pre-approval to show sellers you're a serious buyer.

7 Day Processing Goal
Your documents will be processed for final approval and prepared for closing.
1 Day Closing Goal
Rather than an unnecessary wait for closing, we work with the best professionals to make closing happen as soon as possible.